j j j
Flash back 1.5 years ago. Covered by UK BL Global Magazine. "Island Scoops Best IFC Title".
I am also honored to be presenting the awards to internationally companies- HSBC Private Banking, Jersey Finance, BNP Paribas Wealth Management and RHTLaw Taylor Wessing. And also being a blockchain partner at an international wealth awards presentation.
Here's the BL coverage:
Presented to:
Corporate social responsibility – diversity: RHTLaw TaylorWessing
International Finance Centre: Jersey Finance
Wealth Planning team SEA: RHTLaw Taylor Wessing
Wealth planning team greater China: HSBC Private Banking
Philanthropy offering: BNP Paribas Wealth Management
Philanthropy offering: HSBC Private Banking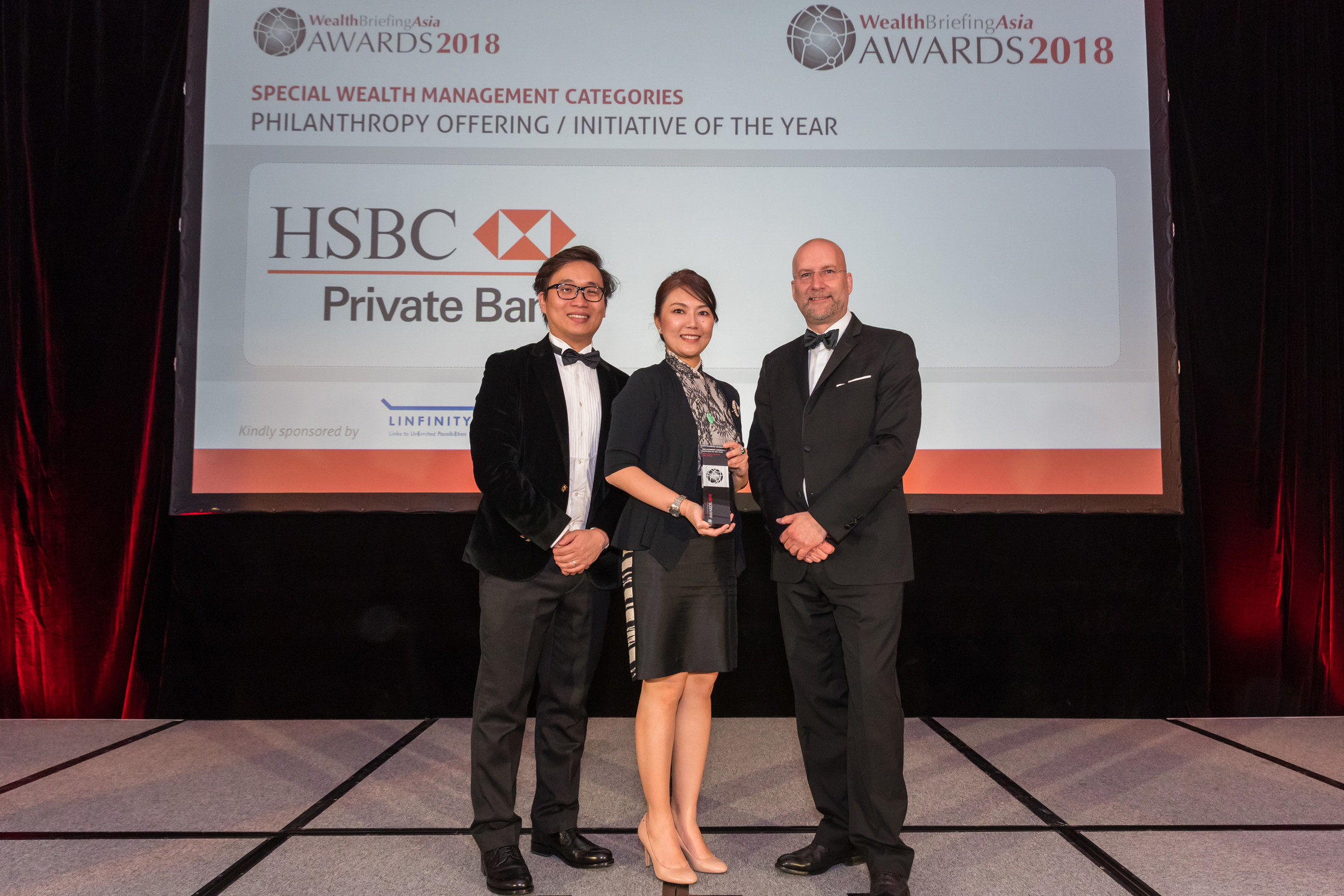 j j j
j j j
The World eSports & Blockchain Summit and the VIP luncheon were held in Singapore from 17 to 18 July 2019. His Excellency Mr Ban Ki-Moon and Mr Anndy Lian were the guest speakers and have shared similar views on the future of the blockchain and the impact for the world.
At both occasions, Mr Ban, former United Nations Secretary General has shared his views on how blockchain technology can create social impact. During his terms with the United Nations, he has expanded global development efforts for the organisation. The 2030 Agenda creates a blueprint for collaboration and partnership to create the future we want. Issues such as poverty, gender equality, education, climate change, public health and inequality can do better with the adoption of new technology such as blockchain.
Mr Lian shares the same perspectives with Mr Ban on how blockchain technology can help to create social impact and how this new technology creates an opportunity to reshape the world. He has been an active advocate for blockchain and in various occasions, he has voiced out that blockchain and global health can work closely together and intergovernmental organisations such as United Nations should take the lead.
"Blockchain technology if used in the correct manner will cut waste and reduce fraud in the healthcare industry. The money and resources wasted could be put to better use, creating social impacts for the world. I have spent time in creating supply chain solutions for the pharmaceutical companies to authenticate medical and healthcare products. I hope using the same mindset and technology to also solve fraud and misuse of funds for both the giving and receiving parties. With that, we can minimize wastage, track funds, products and people in a controlled trustful environment, while harnessing the the true meaning of blockchain. I have spoken to Mr Ban and admired his work at the United Nations. Mr Ban has given me his namecard and I have promised will to send him a copy of my book "Blockchain Revolution 2030" to his office in South Korea. I will also take this chance to exchange some ideas with him. " Anndy Lian, Blockchain Advisor to Asian Productivity Organization and blockchain book author explained his views.
The World eSports & Blockchain Summit MARVELS Singapore 2019 led by Park Bong-Kyu, is well attended by regional dignitaries and experts such as Dennis Verbaas, Founder of Verbaas Capital, BK Kim, Founder of BK Medical Group, Bong Se-Jong Chairman of Korea Chamber of Commerce in Singapore, DATO' Kwon Byung-Ha Chairman of Henikwon Group in Malaysia, Kwon Young-Keol Principal of Gyewon University, Kim Young-Chul,Chairman of VINE Group, Lee Sung-Lim Honorary Chairman of the Korean Federation of Art and Culture Organizations, Masa, CEO of Alice & Trunk Hotel, Choi Jin-Young, Chairman of BiTbank and Former Mayor of Namwon City, Jennifer Han, Partner of PwC, Vas Eghiazar, CEO of EDC Blockchain and Jennie Yeung, Chairperson of White Capital USA.
Blockchain is a very new technology and is at the very early phase. Many believe that this technology can create new beginnings and reshape the world. We believe that blockchain will only give us an opportunity to change, the world must work together to make things work. The CEOs and leaders present at the summit are beginning their blockchain journey and fusing it with their traditional business. This is a good start for the new technology.
Source: https://blockcast.cc/editors-picks/blockchain-for-social-impact-an-opportunity-to-reshape-the-world-guest-speakers-ban-ki-moon-anndy-lian-share-the-same-the-views/
Media
Company: Blockcast.cc
Person: Joann Park
Title: Editor
Email: contact@blockcast.cc
Website: www.blockcast.cc
j j j
60 more books arrived this morning at my door step in Singapore. Sorry for the long wait guys, getting the books into Singapore is not as easy as I thought. For the supporters in Singapore and Malaysia, my team will be sending out the books this evening.
Thanks for the support and well wishes from my friends in South Korea. I hope to see all of you soon. and yes I have yet sent my book to Mr Ban Ki-moon.
j j j
Anndy Lian presented the opening panel speech titled "Blockchain Revolution 2030" at the World eSports & Blockchain Summit MARVELS Singapore 2019 held on 16 July 2019 at Marina Bay Sands.
(Opening speech by Anndy Lian from Linfinity and Kim Taewon from Hycon)
Anndy Lian from Linfinity and Kim Taewon from Hycon shared their views on the future technology developments of blockchain and what will be the next thing to look out for in the various industries and markets.
"I purposely make a point to rush back to Singapore from Japan for the event. I had a long flight and many meetings with the intergovernmental leaders at an Intergovernmental Organisation event. This is my first time speaking in Singapore. Glad to see many familiar faces in the audience. I am delighted to share my knowledge with my fellow Singaporeans, I have been away from my home country for a long while and at this event I have promised some of my comrades that I will spend more time in Singapore to further develop the local blockchain scene. I also want to thank Mr Park Bong-Kyu for the invitation and having me as his co-organizer. Sharing my Blockchain Revolution 2030 vision to His Excellency Ban Ki-Moon and everyone at the event is my honor. Let's embrace blockchain as the future of trust." Anndy Lian shared.
Anndy Lian, who is the Blockchain Advisor to Asian Productivity Organization, book author of "Blockchain Revolution 2030" and core member of Gyeongsangbuk-do Blockchain Special Committee, Government of the Republic of Korea mentioned to Blockcast.cc and other official media present that supply chain, gaming and medical will see more blockchain use case scenarios. When asked which are the companies in particular he felt its promising, he mentioned the more interesting ones are DiMuto.io- tracks durians using blockchain, Gaimin.io- incentive gaming system and MESG.com- a decentralized building platform for apps and workflows. The securities, franchise and pre-ipo companies are also very keen to adopt the blockchain technology, many felt that with the tokenomics structure and incentive model they could do a lot more for their industry and reaching global audiences.
(Koby Isik, Dennis Verbaas, Anndy Lian and Masa Kim discussing about blockchain during tea break)
At this summit, His Excellency Mr Ban Ki-Moon The 8th Secretary-General of the United Nations and Dennis Verbaas, Chairman of Verbaas Capital Malaysia and Royal family Johor Bahru gave their keynote speeches respectively. 
"As the Chairman for Korea CEO Summit and Korea eSports Industry Association, I am delighted to see many of my friends attending this inaugural event in Singapore. Some of them came from Korea, Russia, London just to meet us and discuss new business propositions for the blockchain market. I am impressed by their knowledge and commitment. Lastly, I have to thank His Excellency, Mr Ban Ki-Moon for his time to grace the event and sharing his global experience with all of us. We will meet again in the next MARVELS event!" Said Mr Park Bong-Kyu at the Blockcast.cc interview.
(Keynote speech by Mr Ban Ki-Moon)
Bong Se-Jong Chairman of Korea Chamber of Commerce in Singapore, DATO' Kwon Byung-Ha Chairman of Henikwon Group in Malaysia, Kwon Young-Keol Principal of GyewonUniversity, Kim Young-ChulChairman of VINE Group, Lee Sung-Lim Honorary Chairman of the Korean Federation of Art and Culture Organizations, Vas Eghiazar CEO EDC Blockchain, Kim Min-Kyung CEO of Alice & Trunk Hotel and Choi Jin-Young Chairman of BiTbank and Former Mayor of Namwon City were also present.
This event is hosted by Korea CEO Summit and Korea eSports Industry Association, supported by Korea Blockchain Startup Association, Korea Blockchain Academy, Korean Chamber of Commerce in Singapore. Blockcast.cc is the official media partner for the summit. 
Source: https://blockcast.cc/editors-picks/anndy-lian-affirms-that-blockchain-is-the-future-of-trust/
Media
Company: Blockcast.cc
Person: Melody Chan
Email: contact@blockcast.cc
Website: www.blockcast.cc
j j j
The World Blockchain Summit (WBS) organized by Trescon has speakers from government officials, blockchain evangelists and business leaders in the region.
The topic about Blockchain for Enterprise is discussed in one of the key panels at the summit. The panel has a good mix of Singapore blockchain experts: Anndy Lian- Member of Gyeongsangbuk-do Blockchain Special Committee, Government of the Republic of Korea and Blockchain Advisor of Asian Productivity Organisation, Elias Tan- Singapore Lead, NEO, Joseph Toh- Founder of SignKeys, Hock Yun Khoon- Partner, Blockchain Fund 1 of Tembusu Partners and Yi Ming- Partner of TRIVE.
Anndy Lian who is an advisor to intergovernmental organisations brought up a few good points during in this panel. He has urged corporations when adopting blockchain to be realistic and resourceful. Companies and people in blockchain must also keep an open mind. He believes why South Korea is successful in blockchain is due to their openness. He has seen this in Seoul, Gyeongsangbuk and Jeju especially where the governors are pushing hard for blockchain.
Anndy continued by saying "Blockchain is not everything. In order to adopt enterprise blockchain solutions, the companies need to access the need for this new technology and how they want to adopt it. Companies need to be realistic and not adopt blockchain blindly. They need to be resourceful and find the right experts to attain their blockchain vision. Blockchain technologies and companies should also work together more, collaborate often and share the knowledge with each other! Blockchain is a perfect enterprise tool for innovation and productivity if we apply the right know-how."
Elias Tan echoed to the remarks and he said "I agree with Anndy Lian. The blockchain communities should work more together. It is not easy to get companies to understand blockchain. I faced the same issues when I deal with my family members. They do not see the need to implement blockchain. I took a long time and through numerous meeting with the family and board members to let them understand how this technology work. So when there is a chance to implement blockchain for companies, we must show them what blockchain can really do for them. We need to do our best!"
Hock Yun Khoon then went on to share some of the more successful case studies that are impactful for industries such as airlines, supply chain, logistics, medical and finance. He sees that blockchain technology is the way forward and companies should start to study about it and we will see a higher adoption rate in the near future.
Off the stage, Blockcast.cc has also managed to catch hold of some delegates to ask them about how they feel about the blockchain industry. Singapore delegations such as Manoj Thacker of Sky & Institute of Blockchain Singapore, Jocelyn Yu of Dgroup, Haw Leng of RegTech, Janet Lee of Venture Capital Network were also present and all of them are very positive about the new technology and want to see more truly Singapore driven blockchain initiatives.
"I flew in from Mauritius for the summit and I am glad to see like-minded people, I had good discussions with some of the panelists too. Coming here gives me more confidence and proved that South East Asia such as Singapore is a good place to further develop the blockchain industry." Sebastien Ng, Founder of Masternode Ventures said.
More than 300 delegates have attended this event at Marina Bay Sands Singapore on 25 July 2019. WBS has provided a platform for regional and international organizations who are interested in the blockchain technologies to interact and exchange ideas. We look forward to the next WBS.
About WBS
World Blockchain Summit is South Asia'smost elite gathering of curated investors. Marching ahead as one of the most forward-thinking crypto development zones, this 13th global edition and second leg is in line with 'Smart Nation' initiative that represents a large-scale effort by the Singapore government.
About Blockcast.cc
Blockcast.cc is a broadcasting news source for the blockchain community. Founded in Singapore and has a network of contributors in China, Hong Kong, South Korea and Malaysia. They aim to bring you the latest blockchain insights across the globe.
Media Contacts
Company: Blockcast.cc
Contact Person: Melody Chan
Email: contact@blockcast.cc
Website: www.blockcast.cc
Source: https://blockcast.cc/editors-picks/anndy-lian-believes-blockchain-tech-drives-innovation-and-productivity-in-enterprise-businesses/
j j j
SINGAPORE, Aug. 5, 2019 /PRNewswire/ — On day one of the World Blockchain Summit in Singapore, BLOCK 30 Labs was announced as the "Best North America Startup – 2019," as selected by a panel of judges from global VC's, hedge funds, blockchain projects and government representatives from the APAC and EMEA regions.
"BLOCK 30 Labs is doing some of the best work in blockchain right now – in terms of simple consumer products for very complex new technology," said TRESCON CEO, Mohammed Saleem. "It's companies like BLOCK 30 Labs that will take blockchain from concept to a mass adoption reality."
"We studied the existing Alibaba business model very closely," said Brian Foote, CEO BLOCK 30 Labs. "The way they engage customers through their online marketplace, then pass them seamlessly through to a digital pay wallet and one-click financial products is masterful," he said.
"We think that a Web 3.0 online marketplace model – that solves for the trustless verification of ID's, goods, sellers and chain of ownership has some very real implications for how customers may want to utilize blockchain in the future. It will solve a lot of problems in the global markets if executed correctly."
"Knowing where the products we buy come from is a big deal for consumers. Fraud is rampant within everything from the luxury goods market to major e-commerce sites that have fake products, sellers, ratings and reviews. If customers had a no-cost choice for deeper verification, they'd exercise it," said BLOCK 30 Labs – Chief Marketing Officer, Mark Grado.
"Blockchain is the new economy of trust," said Anndy Lian, CEO of Linfinity and author of Blockchain Revolution 2030, who served as a celebrity panelist and judge at the World Blockchain Summit.
"BLOCK 30 Labs is creating real world blockchain use cases, with global implications consumers, merchants and third-party sellers. There is a whole new wave of companies coming forward that will get very big, very quickly, if they are able to harness this new technology for consumers and the enterprise at scale."
The World Blockchain Summit (WBS) is hosted annually in cities such as Singapore and Dubai. WBS serves to connect leading blockchain and financial technology executives, influencers and emerging startups with regional businesses, government authorities, investors and developers.
j j j
j j j
The Asian Food and Agribusiness: Smart Food Value Chains Conference, organised by Thailand Ministry of Industry, Thailand Productivity Institute and Asian Productivity Organization was held in Thailand, Bangkok from 11 to 13 June 2019. Mr Anndy Lian, CEO of LINFINITY is the resource person and keynote speaker and he shared his experience on how blockchain technology can help the agriculture business in terms of security, transparency and traceability.
"Blockchain technology gives a new meaning to food security. This technology can transform and innovate this industry, tracing food products to their source for enhanced food authenticity, security and safety. Blockchain will work seamlessly on both the business and consumer end, there is also no need for them to understand or know how blockchain works. It is just there to to make sure everything is prim and proper." Anndy Lian shared his views at the conference.
The conference 3 day conference has a broad range of participants 13 countries- Bangladesh, Cambodia, Republic of China, Fiji, India, Indonesia, Malaysia, Nepal, Pakistan, Philippines, Sri Lanka, Thailand and Vietnam.
Fakhrul Islam Munshi, Former Finance Minister of Bangladesh and President of Bangladesh Agro- Processors' Association is one of participants at the event is particularly interested in new technologies, "I want to learn more about blockchain and today, APO has given me a good opportunities to meet up with the experts and have detailed discussions with them."
Keynote and resource person from Japan, Netherlands, New Zealand, Singapore, United Kingdom and United States were also at the conference to share their expertise and give constructive solutions and suggestions to the participants. Engaging topics like Increasing food safety and quality with advanced logistics management system for perishables; Blockchains for food traceability and supply chain management innovation; Establishing value chain ecology for regionally produced food: partnerships with local SMEs; Food Innovation and Food Science Multidisplinarity were being discussed.
LINFINITY works through real examples of what works and provide specific steps and tools so that our clients can take to take action and make decisions that work best for themselves. As a blockchain solutions company, they are not experts in the agribusiness industry; they work closely with consultants to provide end to end services so that clients who wants to adopt blockchain can go through the process smoothly.
"Helping farmers implement best practices by innovating and working with simple yet powerful technologies is a mission we at AgTech Insight have been working on through the region for a few years. With the majority of the populations in these countries still relying on Agriculture for their livelihood, we can bring our experience and global outlook to help millions of farmers. This lifts the entire population, food security as well as builds wealth an improves the economy." Aaron Magenheim, resource person for the conference and CEO & Founder of AgTech Insight based in California.
LINFINITY will explore and spend more time in the agribusiness especially in ASEAN. They hope to educate more companies about blockchain and raise awareness on blockchain usage for food product development.
You can read and find out more about blockchain in "Blockchain Revolution 2030", a book written by Anndy Lian. You can find more examples of useful blockchain case studies and how the blockchain industry has evolved.
About LINFINITY: 
LINFINITY is a blockchain supply chain solutions company that copes with the practical business pain points and development demand of corporate users by employing the guideline of "Internet of everything and sharing with mutual trust". LINFINITY focuses on the blockchain-based anti-counterfeiting solutions for supply chain industry with successful used cases including Singapore Scientific Tradition, Japan Herbriller, etc.
Anndy Lian, CEO of LINFINITY is also the Blockchain Advisor of Asian Productivity Organization (APO), an intergovernmental organization and a key member of the Gyeongsangbuk-do Blockchain Special Committee, under the Gyeongsangbuk-do provincial government (Republic of Korea). Most recently, he has also published a book titled "Blockchain Revolution 2030" together with co-authors, Park Young Sook and Shawn Hamnison.
j j j
j j j
j j j