Revenue for NFT services on the Bitcoin network, or the aggregate value of marketplace fees and creator royalties, declined over July even as total Ordinals inscriptions crossed 20 million.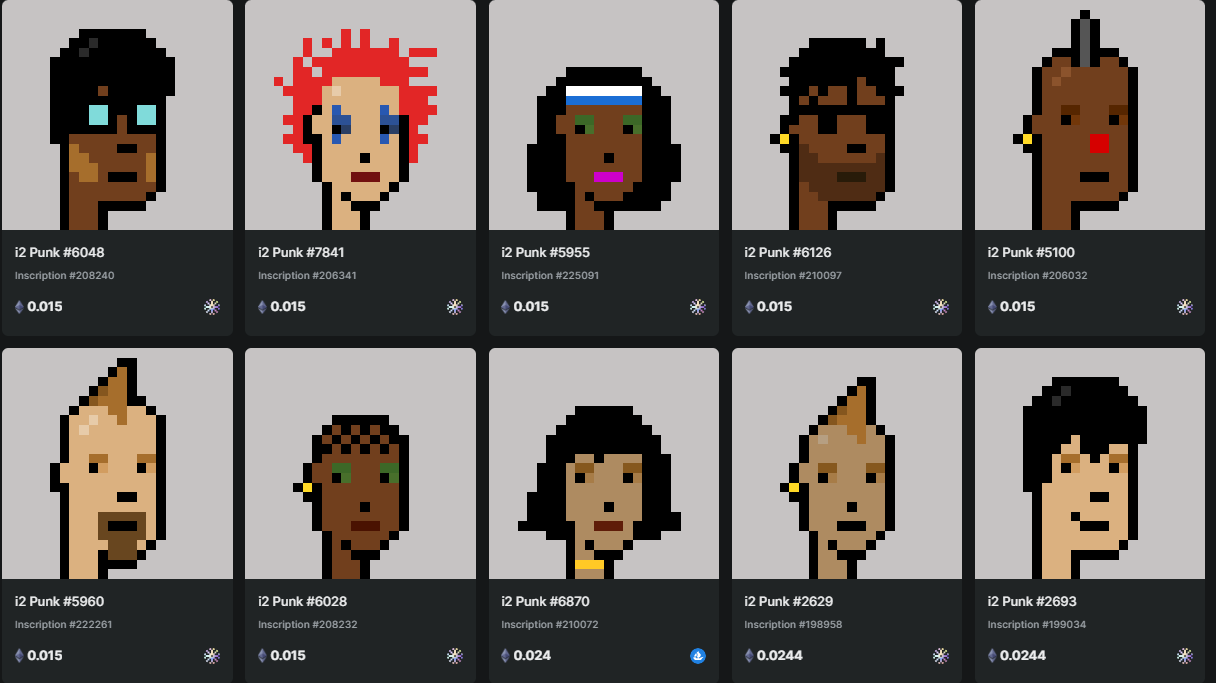 The profitability of Ordinals inscriptions, an iteration of non-fungible tokens (NFTs) on the Bitcoin network, declined throughout July, Forkast Labs data show.
Monthly NFT services revenue, or the sum of marketplace fees and creator royalties on the Bitcoin network, fell to US$1.22 million in July from US$3.13 million in June, suggesting lower profitability for Ordinals sales on the Bitcoin network.
Ordinals is an iteration of NFTs on Bitcoin, the world's first and largest blockchain network by market capitalization. Bitcoin had a market capitalization of US$562 billion as of Tuesday, dominating 48.2% of the total cryptocurrency market.
Despite lower profitability, Ordinals broke a daily inscriptions record on July 30 with 422,164, after reaching 20 million total inscriptions on July 28, showing the market's continued support and interest in Bitcoin-native NFTs, according to data from Dune Analytics. The network exceeded 21 million total inscriptions on Tuesday.
Total Ordinals-related transactions increased to 93,164 in July from 68,263 in June,
CryptoSlam
 data showed. The number of monthly active Ordinals owners dropped to 81,171 in July from 118,122 in June.
Kadan Stadelmann, chief technical officer of blockchain infrastructure firm Komodo, said that the oversaturation of Ordinals is among the main factors contributing to the declining profitability of Bitcoin NFTs.
"With an influx of new projects and artists entering the space, buyers now face a plethora of options, diluting the value and appeal of individual pieces," Stadelmann told Forkast.
Tom Tirman, the chief executive officer of NFT rental platform IQ Protocol, suggested that the persistent creation of Ordinals could be a strategic move by investors who — having missed out on prior opportunities — are aiming to position themselves advantageously for the anticipated future expansions of Bitcoin NFTs.
Tirman said that the introduction of Ordinals came with an "unsustainable hype that has largely cooled off," and that its recovery is a matter of time.
"As we often see in other vital innovations recorded in the industry in the past, Ordinals are bound to regain their momentum after a remarkable use case is tagged with them," he said.
Profits from secondary market sales have also been declining. The average sale price for Ordinals fell to US$214.03 in July from US$900 in June and US$1,178 in May, according to CryptoSlam data. At its peak in March, Ordinals traded at an average value of US$9,357.
According to Yehudah Petscher, NFT strategist at Forkast Labs, the weaker Ordinals price reflects lower NFT sales volume, as declining interest from buyers pushes sellers to lower prices.
"There's too much potential on the crypto side of things for traders to want to trade NFTs or Ordinals right now, and there's also a bit of a liquidity issue. Simply put, traders are out of money. Bitcoin and crypto in general running will fix both of these issues," said Petscher.
Not just Bitcoin
Although key performance indicators for Ordinals tumbled in July, the Bitcoin network maintained its position as the month's second most active blockchain in the world for NFTs ranked by sales volume with over US$64.9 million, trailing Ethereum's US$273.9 million, CryptoSlam data shows.
"The decline in total revenue for NFT services on the Bitcoin network after May does not necessarily signify a lack of interest in Ordinal inscriptions specifically," Anndy Lian, author of NFT: From Zero to Hero, told Forkast. "Instead, it points to a broader trend in the NFT market as a whole. The decrease in revenue is likely indicative of a general downturn in the NFT market, affecting all types of NFT services and not just Ordinal inscriptions."
David Atterman, the chief executive officer of crypto-based engagement platform Most.Fan, agreed with Liann, attributing the falling profitability of Ordinals to the poor performance of the overall NFT market.
"Projects that do not carry utility for new users and that do not focus on mass adoption, quickly lose their significance and are unlikely to recover at the next bull run," said Atterman.
According to Petscher, the next NFT bull run will follow the cryptocurrency market.
"We also need to see some type of innovation happen in NFTs to bring back traders who have realized that currently, there's not much substance that's worth investing in," he said.
Standard Chartered, a British multinational bank, said in a July research report that Bitcoin prices will top US$120,000 in 2024, fueled by Bitcoin's halving event set to occur in April 2024. The halving will reduce Bitcoin's current supply inflow of 6.25 BTC every 10 minutes to 3.125 BTC. Each halving cycle to date has resulted in a new price record for Bitcoin.
Source: https://forkast.news/bitcoin-ordinals-profitability-inscriptions/
Anndy Lian is an early blockchain adopter and experienced serial entrepreneur who is known for his work in the government sector. He is a best selling book author- "NFT: From Zero to Hero" and "Blockchain Revolution 2030".
Currently, he is appointed as the Chief Digital Advisor at Mongolia Productivity Organization, championing national digitization. Prior to his current appointments, he was the Chairman of BigONE Exchange, a global top 30 ranked crypto spot exchange and was also the Advisory Board Member for Hyundai DAC, the blockchain arm of South Korea's largest car manufacturer Hyundai Motor Group. Lian played a pivotal role as the Blockchain Advisor for Asian Productivity Organisation (APO), an intergovernmental organization committed to improving productivity in the Asia-Pacific region.
An avid supporter of incubating start-ups, Anndy has also been a private investor for the past eight years. With a growth investment mindset, Anndy strategically demonstrates this in the companies he chooses to be involved with. He believes that what he is doing through blockchain technology currently will revolutionise and redefine traditional businesses. He also believes that the blockchain industry has to be "redecentralised".